About the Family Heritage Research Community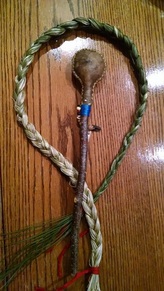 In honor of the late Frank H. Pierce III, his love of the written word and his passion for history, we share our family's published research of our own wide-ranging heritage -- as Beville descendants, as early pioneers in America, as Marylanders from the Eastern Shore, as Acadians in Louisiana and Canada, and as Amerindians on the East Coast and Canada.

In support of our family's mission to research our family's past, to discover and preserve our legends, and to bring our ancestors to life in our works, we publish new histories and restore cherished publications to print.

Browse our links to discover how families rebuild heritage, one story at a time.
---
Family Heritage Research Publications
Currently, our collection includes the celebrated
Beville family histories
, authored by Asselia S. Lichliter and edited by Frank Pierce, including 700 Years of the Beville Family (Volume I) and Pioneering in America with the Bevilles (Volume II).
A Boys Eye View of World War II and Other Reminiscences of Maryland's Eastern Shore
captures a snapshot of a moment in history we will never see again, as Frank Pierce recounts what it was like to have lived as a young boy during the war in a small, isolated town on the Eastern Shore of Maryland.
Appearing in the December, 2010 edition of
Shoreline
, published for the Members of the
Edward H. Nabb Research Center for Delmarva History and Culture at Salisbury University
, is an article by Frank Pierce's wife, Nancy Pierce, about my great grandmother, Anna Matilda Brown, known by friends and family as "Mom Till," Princess Anne's First Woman mayor.
Continuing this family's great tradition of writing about our heritage, Marie Rundquist has also published
"Finding Anne Marie: The Hidden History of Our Acadian Ancestors"
an article that describes her initial research into her maternal ancestors' Amerindian family lines in North America. "Finding Anne Marie," originally published on the French Heritage DNA Project websites in English and in French, and in three historical research journals, has fostered an intense interest in exploring Amerindian ancestry in North America and in mitochondrial (mtDNA) and Y-chromosome DNA testing among its readers, and may inspire you to research your own family heritage using these new techniques.
A recently-published companion article,
"
Confirmed C3b Y DNA Results Test the Heritage of Cajun Cousin Keith Doucet"
, details an Amerindian Ancestry out of Acadia Family Tree DNA project participant's experience with Y DNA testing, with an outcome that leads him, and others to re-assess the origins of his established Acadian surname, as related to paternal ancestor, Germain Doucet, born 1641.
Read how Emile Broome coupled traditional genealogy research with mtDNA testing to discover his earliest ancestry in the article
"Travel, Teamwork, and mtDNA Test Results add up to Emile Broome's Amerindian Acadian Ancestry."
The Family Tree DNA Family Finder test digs deep into participant autosomal DNA, discovers matching DNA segments that occur within participant information, and correlates these with second, third, fourth, and fifth-cousin relationships -- that would be difficult, if nearly impossible for most to identify using traditional paper-based genealogy research methods. Read the whole story! Click:
"Cajun Cousins Bernie David and Steve Simon Discover Shared Heritage, DNA, in the Amerindian Ancestry out of Acadia Family Finder Project. "
Follow the dramatic history of Anne Marie (Rimbault's) Amerindian - Acadian descendants in North America -- as recounted in the two ground-breaking books:
Cajun By Any Other Name: Recovering the Lost History of a Family and a People
(c. 2012) and
Revisiting Anne Marie: How an Amerindian Woman of Seventeenth Century Nova Scotia and a DNA Match Redefine American Heritage
(c. 2009, 2012). Marie Rundquist (author) is pleased to announce that Atlanta Book Printing has been selected as the exclusive publisher of Cajun by Any Other Name and Revisiting Anne Marie, ordered and distributed directly through this site
: http://dna-genealogy-history.com
Discover how descendants' DNA
held the key to a Michigan family's lost Native American - Metis roots on Mackinac Island. Read Marie Rundquist's and Richard Wiles' article, "
Mackinac Island Fur Trader-Native American Roots Twice Verified by Daughter's DNA
."
Read about a family genealogist's quest for his personal, Holy Grail in Marie Rundquist's and Earl David's article, "
On a Quest for an Ancient Bloodline, a Family Genealogist Follows Ancestor from the Fortress of Louisbourg to La Rochelle, France."
Beville family DNA lives on, without a doubt, in Beville descendants as shown in the recent article published by the Southern California Genealogical Society,
"Autosomal DNA Results Tests Hundreds of Years of Genealogy Records in a Proof of Ancestry," by Marie Rundquist. Southern California Genealogical Society, Summer Vol. 52, Issue # 3 (
https://www.scgsgenealogy.com
).
Rundquist references Pioneering in America with the Beville Family, "Appendix C, "Descendants of Claiborne Beville and Susannah Daly Beville of Georgia," autosomal and X chromosome DNA, to investigate two, genetic proofs of ancestry.
The inspiration for the article was an email received from a Beville cousin inquiring about a DNA match! Asselia Lichliter would have been amazed and proud to see how hundreds of years of her carefully-researched, Beville genealogy stands up to the most scientifically advanced, autosomal DNA testing available in the world of genetic genealogy!
Sweetgrass Memories in Mi'kma'ki: Memories of Summer Travel to Nova Scotia in the Summer of 2016
​
Thank you to Carmen D'Entremont of the Centre acadien - Université Sainte-Anne and Alyre Theriault for helping me to make my presentation, "How DNA Helps You with Your Genealogy," held July 18th, 2016, a success. The presentation took place at the Louis E. Deveau Centre d' Entrepreneuriat,"
Université Sainte-Anne at Church Point, Nova Scotia, the room was filled to capacity, there was not an empty chair to be filled, and more had to be brought in. Many friends were in the audience and I met many more. What a wonderful memory was made!
The above image captures the essence of my latest Travel by Ancestry trip to Nova Scotia, Canada and
the three strands represent the three aspects of family study represented on the dna-genealogy-history website: the genetic (DNA), the relationships (genealogy) and the oral tradition (history). Portrayed in the above image are a hand-crafted rattle made from raw-hide and wood and a sweetgrass braid, bound by red ties on each end. Sweetgrass is essential to the Native smudging tradition in Mi'kma'ki; its scent is honey-sweet and the blades of grass are soft and shiny.

Reference:
http://dna-genealogy-history.com/travel-by-ancestry/sweetgrass-memories-in-mikmaki-memories-of-summer-travel-to-nova-scotia-in-the-summer-of-2016